Callie Etches
Operations Manager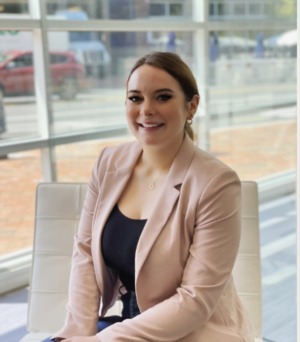 Hello! My name is Callie Etches and I am the Operations Manager for the Elaine Koch Group! As the Operations Manager, my main responsibilities are to lead, coach, mentor, recruit, and provide training for our sales force and office staff. 
I was born and raised in Montgomery County, Maryland and I am the daughter of a successful commercial real estate investment sales broker. I grew up around real estate and I knew from an early age that real estate was the profession for me. 
Prior to pursuing a career in real estate, I attended the University of Maryland and graduated Magna Cum Laude with a B.A. in Communication Studies with a specialization in Public Relations and a minor in Technology Entrepreneurship. 
Throughout college, I interned at a commercial real estate agency and a residential real estate agency. Both internships provided me with a great deal of knowledge and reaffirmed my enthusiasm and passion for the real estate industry.
I am so excited to be a member of the Elaine Koch Group and to work alongside some of the best agents in the nation!